High-technology batteries from design to production
Octillion's advanced battery solutions for global transport electrification encompass multiple transport categories, from passenger and performance cars, to public transportation and both light and heavy industrial vehicles.
Energy Storage
Systems (ESS)
Octillion's vision is to become a leading supplier of Lithium-Ion storage systems and products for the distributed ESS and Microgrid markets.
As a full service company, Octillion can provide engineering services for all aspects of any project, from BMS and modules to cell and pack testing.
From its beginning in Silicon Valley in 2009, Octillion has grown quickly into a global Tier 1 company with a seasoned team of automotive and ESS experts overseen by technology veterans with decades of combined experience. Leveraging extensive system engineering experience, we offer comprehensive solutions for numerous applications that require energy storage and motive power.
Early on, Octillion recognized that to best serve our customers, we needed flexible product architecture for a variety of uses, while still creating mass production capabilities to achieve cost effectiveness.
Understanding that one size definitely does not fit all, our platform based approach allows us to deliver customized battery pack and BMS designs. Our vertically integrated processes can deliver projects quickly and to the highest levels of quality. The process steps include:
​
Rapid design and prototyping

Detailed design for mass fabrication

Comprehensive test and certification

Volume manufacturing

Installation and engineering support.
This approach offers our customers simple and rapid access to truly state-of-the art energy solutions.
​
The US company operates under the name Octillion Power Systems (www.octillion.us) while our sister company in China operates under SinoEV (www.sinoev.com) based in Hefei, China. The US operations have the ability to do rapid prototyping of demonstration units and complete in-house BMS design. Coupled with off-shore production, we are able to provide a closed loop battery development solution that delivers initial prototypes for application development through product certification and transition to cost effective high volume production.
Miles Behind
Our Products
US/China Cross-Border Reach
Access to US talent
Access to China talent
Low cost manufacturing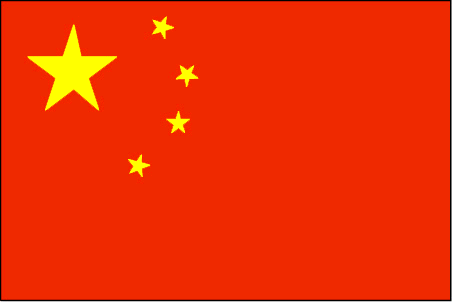 Inquiries
For any inquiries, questions or commendations, please call +1 510-397-5952 or fill out the following form:
US Headquarters
Hayward, CA 94544
info@octillion.us
Tel: +1 510-589-1156
​
India Office
Plot No. 302, Sector 10, Bhosari, MIDC
Pune, India 411026
​
China Office
119 Jin Xiu Avenue
Economic Development Area
Hefei, Anhui, China
Employment
To apply for a job with Octillion Power Systems, please send a cover letter together with your C.V. to: info@octillion.us

Please check our LinkedIn, and Indeed page for openings.
Get a quote: 510.397.5952